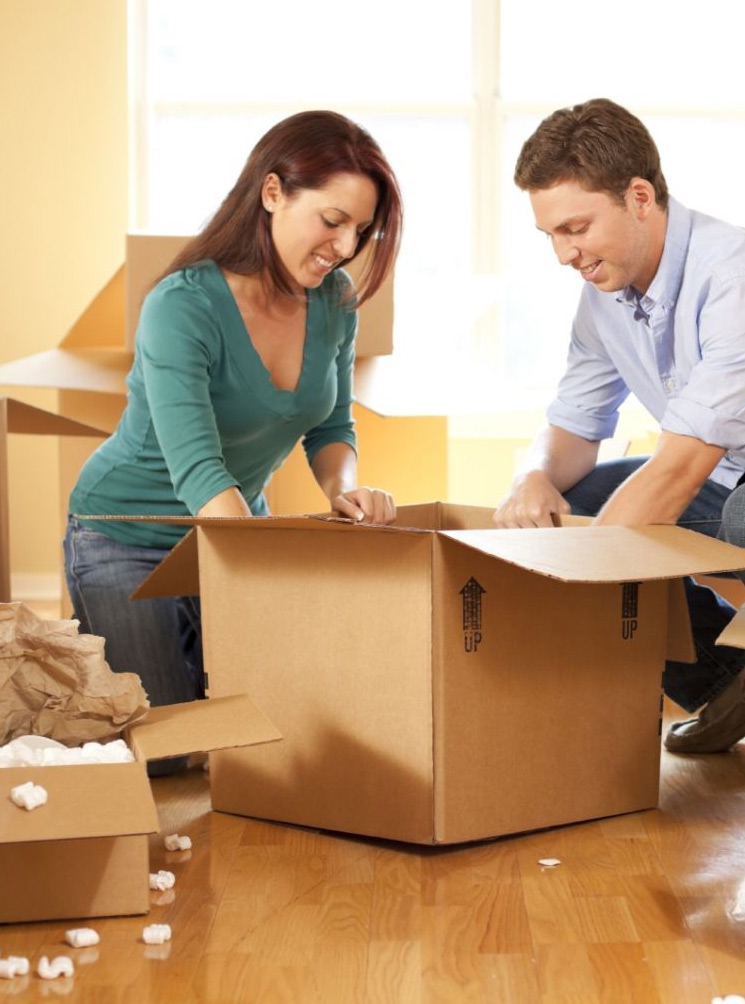 Do you require help with packing for a big house move? 1st Removals, in Brighton, offer a range of removals services to make your move as easy as possible.
Whether you're moving home or your office, an integral and vital part of the moving process is the packing up of your possessions, such as the contents of your kitchen, furniture etc. Whilst some customers will have the time, experience and patience to pack up themselves, others may well wish to engage one of our packing services which can be priced separately from the move for absolute clarity. This will give you peace of mind, knowing your possessions have been packed safely and securely prior to the move.
We offer a full packing service, whereby we will professionally pack the entire contents of your home from top to bottom, including china, glass, pictures, books & ornaments etc. from the living/dining areas, all cookware, utensils, crockery & glasses etc. from the kitchen and clothes, linen, toys & toiletries etc. from bedrooms & bathrooms.
Then there is a part packing service where we would usually pack glass, china, ornaments & breakables from living/dining areas and glass, china & crockery from the kitchen.
And finally we can provide all the materials necessary for self packing.
We always use strong 'removal quality' double walled boxes of various sizes as required. Other materials used include packing paper, bubble wrap and strong white PVC adhesive tape. Our professional and courteous packers will label all packed items and boxes with the appropriate room and a description of the contents to minimise any confusion at the unloading phase of the move, simplifying the unpacking process!
We will normally carry out the packing on the day before the move, but can offer total flexibility and are happy to carry out the packing at any time to suit you – even at weekends.
If you need any further assistance or advice at this or any other stage, simply ask and we will be only too pleased to help and offer our expertise, totally free of charge, of course.
From domestic to commercial removals.
Satisfaction Guaranteed